Recent News
As your local water utility provider, we strive to keep you continually updated on all matters related to your water service. If you do not find the information you need, please contact our office and we will gladly assist you!
The Sturdivant Progress WSC water system has recieved a notice of Alleged Violation(s) Noted and Resolved Associated to a Notice of Violation. To access the complete notification click here...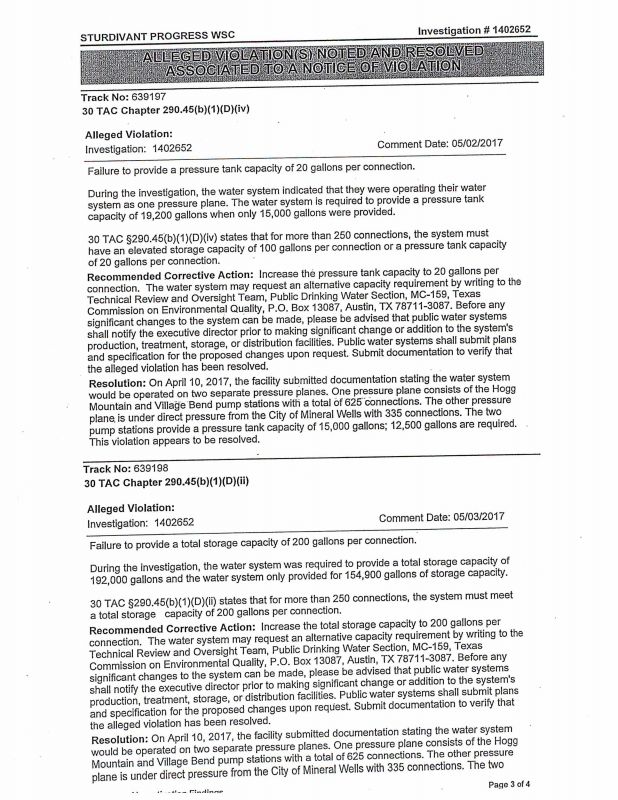 The Sturdivant Progress WSC water system, PWS ID 1820011, has violated the monitoring and reporting requirements set by the Texas Commission on Environmental Quality (TCEQ) in Title 30 , Texas...
Sturdivant-Progress Water Supply Corporation
241 Village Bend Rd
Mineral Wells, TX 76067
Phone: 940-325-6020 Fax: 940-325-3424
December 23, 2016
Public...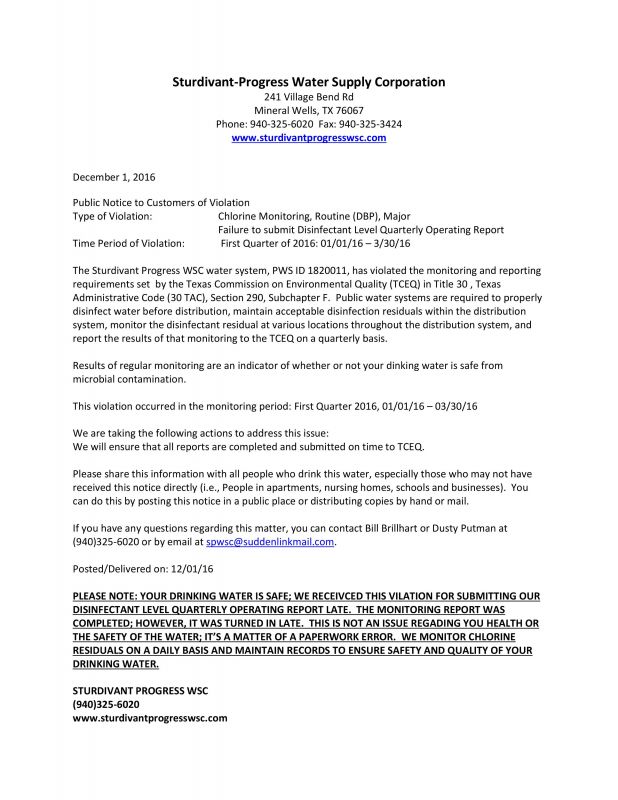 We recently have implemented a new credit card system. If you paid online previously you will need to re-register. If you would like to pay over the phone please feel free to dial 940-445-8096,...
Notice to Water Customers
April 2016
In an effort to better prepare for potential drought conditions and to promote ongoing conservation of local water resources, City of Mineral Wells has...